Hybrid Solar Units
We've designed and engineered a specific flat roof solar PV and wind solution which can be used as a single hybrid system or multiple hybrid system on any flat roof. This can also be combined with energy storage.
The Hybrid units use low-profile solar panels that are built into the existing roof structure. They are suitable for the majority of installation locations, including urban houses as well as environmentally sensitive sites such as National Parks and rural locations.
Complimentary With Solar PV
Hybrid Harmony
To maximise power generation across the whole year, RidgeBlade® turbines provide power output at night and in winter months when solar panels are less active.
| | |
| --- | --- |
| Ridgeblade | |
| Solar PV | |
| | |
| --- | --- |
| RidgeBlade Rotor Units | RB1 / RB2 |
| Capacity | RB1 / RB2 |
| On/Off grid capabilities | Grid tied, or smart grid capable, micro grid, off grid (battery system compatible) |
| Mounting | Universal solar unistrut roof racking or proprietary RB hybrid mounting system |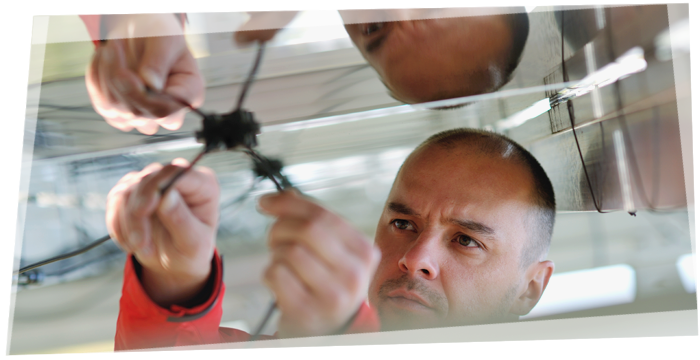 Accredited Partner Network
RidgeBlade® relies on a network of Accredited Partners to distribute and install all of our turbine systems. Find your nearest Accredited Partner or how to join our network.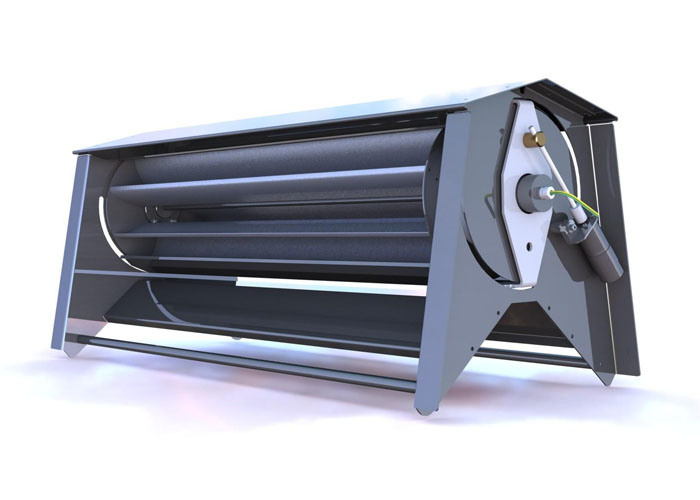 The RB1 Residential is a compact, lightweight and quiet wind turbine ideal for residential applications.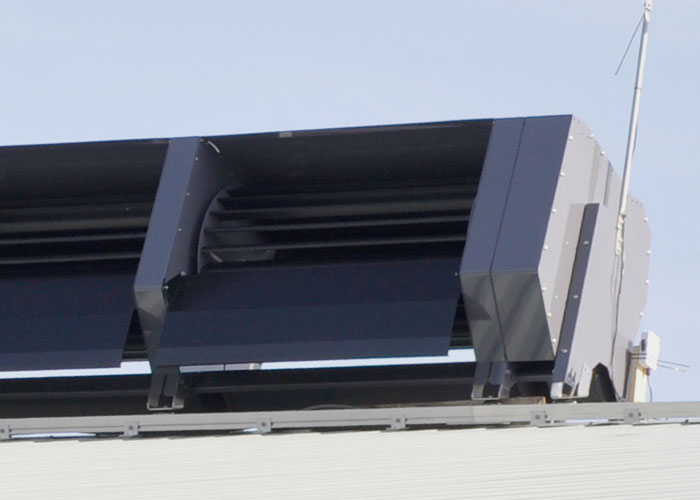 The RB2 Commercial is a modular, high output and low profile wind turbine ideal for commercial applications.